Biog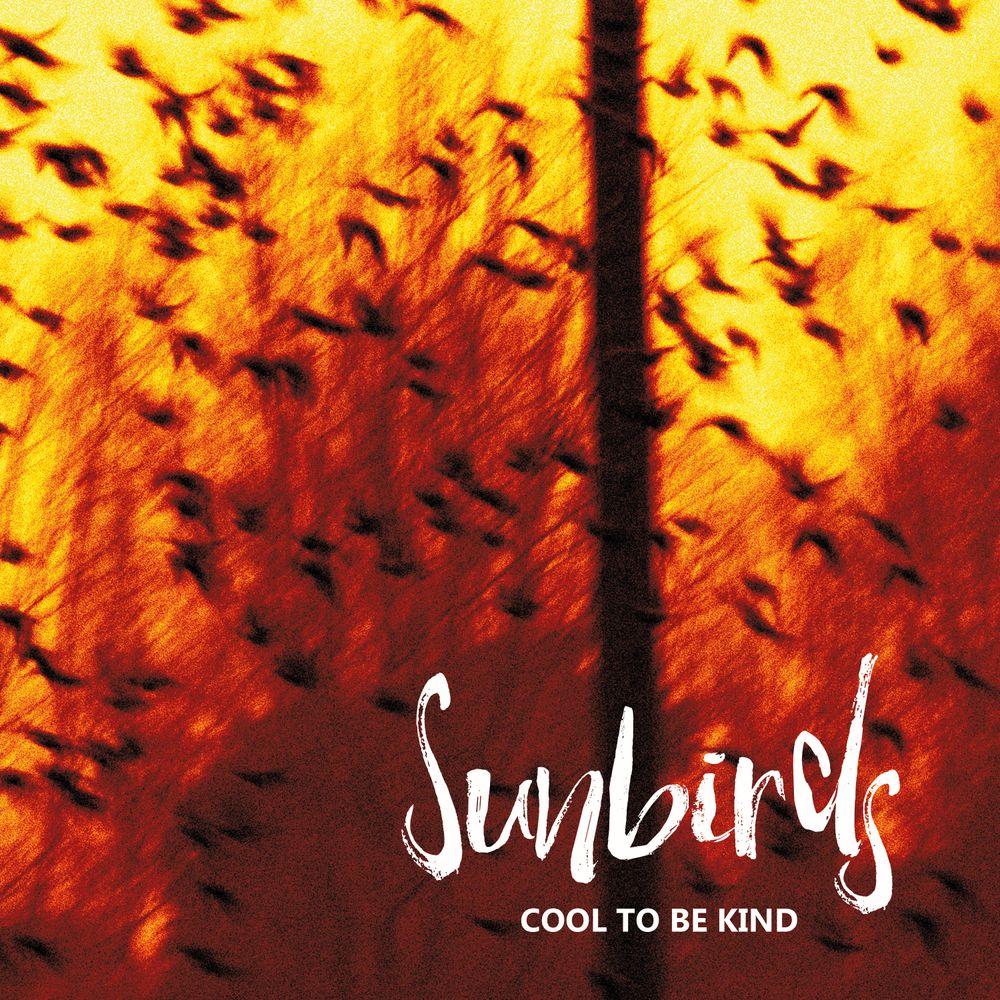 Americana with a UK twist.
The man who once told us all he loved us from the bottom of his pencil case, The Beautiful South's Dave Hemingway is back with a new sound and a new band - SUNBIRDS.
Although born and bred in England the band's sound predominantly features the instrumentation of traditional American roots music combined with the occasional outburst of fuzz guitar more associated with Seattle in the late 80's. 
However, you can only sing about what you know.  "Although a lot of the songs have an Americana feel" says Dave, "they're still about life in England... you're going to feel a bit daft singing about pick-up trucks and low down honky-tonks when you live in Yorkshire."
Having previously served up most of the songs on The South's debut offering Sweet Refrains ("an album that shrugs off its shadows and falls in love with music all over again" according to Rock'n'Reel Magazine) Dave and guitarist/songwriter Phil Barton decided that subsequent material would be better served free of the 'golden millstone' that the previous moniker had provided.
The band have put together COOL TO BE KIND, an album of new songs telling tales that cover age-old matters of the heart and soul as well treading less traditionally worn roads. All while viewed through the bottom of a recently drained pint glass.
"Now we're Sunbirds we're free to do what we like, hopefully without any preconceptions" says Phil, "'Stars Still Shine' for example speaks of a dark period that needs exorcising, while 'When I'm Gone' is a love song to my daughter. We're free to write about anything we want... even Gary Lineker. As long as it's a good song and something worth writing about. Music is such a beautiful powerful vehicle that can challenge a person's thinking, to just say 'I want to do this or do that to you' seems a wasted opportunity to me".
Songs
0:00/3:09

0:00/4:19

0:00/3:32

0:00/3:27

0:00/3:56
Photos
Reviews
MOJO Magazine by John Aizlewood 
Former Housemartins and Beautiful South co-singer Dave Hemingway's new band….. 
Even Paul Heaton took time to blossom after The Beautiful South split and it's been more difficult still for Dave Hemingway, co-singer of A Little Time and many others, but rarely a co-writer.  He's an infrequent songwriter on Cool To Be Kind too, but his voice – if Glenn Tilbrook were Northern – remains appealingly conversational.  Sunbirds are at their best when their distinctly British take on Americana evokes Choke-era Beautiful South, whether Hemingway is singing of the Humber Estuary on Meet You On The Northside, duetting with Laura Wilcockson on Holiday Monday or namechecking Gary Lineker in the countrified Gene Kelly. There's real warmth to spare;  Jack Parnell's son Marc adds jazzy drums and the closing Stars Still Shine is as bitter as it is beautiful.
We Are Cult
Sunbirds - Cool To Be Kind album review by Eoghan Lyng
Fast forward fifty years from when Ringo Starr unveiled Beaucoup of Blues, his personal tribute to the country genre that had excited him in the streets of Liverpool, and with SUNBIRDS' debut album Cool To Be Kind, Dave Hemingway, formerly of The Housemartins and Beautiful South, demonstrates a comparable reverence for the genre, and the result is one of the most fitting homages any Nashville aficionado has committed to tape in 2020. 
Straight from the off, Meet You On The Northside boasts a rockabilly quality scarcely heard on Dave Hemingway's work with The Housemartins. Sharing vocal duties with Laura Wilcockson, Hemingway and SUNBIRDS dial the clock back to the sunnier days when Delaney & Bonnie were the duo of choice. Burning through the lyrics comes Phil Barton's guitars, bringing with him a romantic flair to jaunty pop vignettes Hatred Lies In The Ruins of Love and Gene Kelly. 
Name-checking the Beatle drummer's most famous band, power ballad When I'm Gone washes listeners with a soundscape that feels pleasantly Beatlesque (drummer Marc Parnell sounds like he's been playing along to Help! and A Hard Day's Night, as evinced by the swampy fills that decorate the backdrop.) Wilcockson – a violin player by trade – colours Longcuts with a series of passages, each stroke more delicate in tone than the liturgical lyric that passes her mouth. And then there's the splashes of guitar performances heard on Please Yourself, demonstrating a pedal steel style that could have only come from a place of unbridled truth. 
Sadness enters the album, first by virtue of a  melancholic guitar (The Black Sea), and then by way of a mournful, even funereal, closer (Stars Still Shine). In keeping with the country genre, regret -purer in tone than the more celebrated European variety – comes into the proceedings, as a lonely narrator opines that, "Anywhere is better than this place." Concentrating on the spirits that transitioned from primitive, primordial music to the modern day rock and roll lexis, Hemingway boasts the most detailed vocal of his career, sidelining any inevitable Housemartins/Beautiful South comparisons for a sharper, singular rendition. 
And with that the album ends, not with a salute, but a tearful final word. The silence – deafening in its determination – illustrates a power even louder than the electric guitars Barton plays. With a month to go before Christmas, this review would do itself no favours by declaring it one of the highpoints of 2020, but we will take this time to declare the album one of the highpoints of its rootier ilk. It only took fifty years for someone to show there's never too much beaucoup of blues!
UK Music Reviews 
Album Review: Sunbirds – Cool To Be Kind by Kevin Cooper 
Dave Hemingway's musical journey began when he learnt to play the drums at school and since then he has never looked back. Sharing lead vocals with Paul Heaton in The Housemartins, the duo then went on to form The Beautiful South in 1988. When that band split in 2007 he and Heaton went their separate ways, Hemingway was the front man for The New Beautiful South which later changed to The South. After leaving in 2017 he is now back with his latest project, Sunbirds and their debut album, Cool To Be Kind. 
Teaming up with The South's guitarist, and long time songwriter and collaborator Phil Barton, seasoned session drummer Marc Parnell and newcomer vocalist and violinist Laura Wilcockson, Hemingway has surrounded himself with a wealth of talent. 
The first of the twelve tracks on this album is Meet You On The Northside, a song that Hemingway co-wrote. It's up tempo beat has a real Deacon Blue feel about it, but it is the wonderful lyrics that place this song firmly in Kingston upon Hull, where Hemingway still lives. With excellent guitar work from Barton this song takes the listener to the other side of the River Humber. 
The undoubted track of the album is Hatred Lies In The Ruins Of Love. Despite its sombre title this song feels like a jolly jape. Written by Barton (who writes or co-writes eleven of the twelve tracks) along with Kenny Grant, its lyrics are down to earth and ones that the listener can relate to. Beautiful South songs always told a story and these new songs do exactly the same. 
Gene Kelly is a real sing along song and will undoubtedly have a crowd bopping along with its catchy chorus, when the opportunity arises for Sunbirds to perform live. Insert Answer Here is a slower song which sees Hemingway's vocals face fierce competition from Wilcockson's mean and moody voice which is packed with emotion and soul. 
These new songs clearly embrace lots of influences like When I'm Gone which could have come straight from The Beatles' catalogue whilst Big Moneymaker has a definite Mark Knopfler/Dire Straits sound to it. Even the slow The Black Sea could have come straight from the Chris Difford song book and with its great guitar interlude the song rises up to a great crescendo before it drags the listener back down again. 
Please Yourself has excellent keyboard work and if Beautiful People was heard on the radio, with its delicious harmonies, it could be mistaken for a Beautiful South song. The harmonies and catchy chorus just make you want to smile. 
Finishing the album with Stars Still Shine, Sunbirds have delivered with skilful production from Teo Miller, an album of songs where the lyrics are truthful, funny and yet painfully honest. It's an album that lasts just over forty four minutes but when it's on the CD player the time passes very quickly. 
Cool To Be Kind is a must have album which helps us to forget the Covid-19 pandemic and lust after the days when this amazing new band can deliver their songs live.
The Yorkshire Post
Interview with Dave Hemingway by Duncan Seaman, 4th December 2020
'I was waiting for the right songs to come along to get that interest going again' 
After a musical career that had encompassed million-selling highs with the Yorkshire bands The Housemartins and The Beautiful South, Dave Hemingway felt he had lost his way four years ago. 
"I was pretty tired of doing gigs," he says, addressing his 2016 decision to leave The South, a nine-piece featuring several of his former comrades in The Beautiful South. "They seemed quite happy continuing to play the old stuff, which is fair enough, I'm not knocking them, but I wanted to do some new songs. I was feeling a bit jaded with it all." 
The retirement, however, didn't last long. Within a couple of years he found he had got the songwriting bug again working on "guitar and vocal demos" with long-time friend Phil Barton. "Two years after the demos we eventually got a finished album," he says. "It was quite a long process but we got there in the end." 
The pair call their new band Sunbirds. Its line-up also includes Laura Willcockson on vocals and violin and seasoned session drummer Marc Parnell, who has worked with everyone from Girls Aloud to Joan Armatrading. 
"Laura played in a band called Steel Threads that used to support The South on numerous occasions," Hemingway says. "When we decided to go along the route of violin and female vocals there was no better prospect than Laura, so we got in touch". 
"Phil knew Marc from down in London, that was the connection there. That's how the four of us came to work on the album." 
The band's first album, Cool To Be Kind, is a blend of their individual interests. "There are diverse songs in there, I hope," says Hemingway, 60. "People may say it's a bit country and western but I don't think that's particularly true. Overall I think the album covers a diverse musical landscape. Within the band there are a lot of musical tastes, so we've done a bit of New Wave, a bit of Americana, a bit of country and western and a bit of pop as well." 
The album is sprinkled with humour. "I've always felt with all the bands I've been in, good songs are important and good lyrics are important, and humour is important as well," Hemingway says. "With any song, they've got to be good lyrically and if you can set that to a good tune as well then I think you're onto something. I was waiting for the right songs to come along to get that interest going again. In a way all these years later it's like starting again." 
Meet You on the Northside is a hymn to Hemingway's home city. He explains: "That song is about growing up in the 60s in Hull, and the fishing industry, and all the haunts and landmarks, a lot of them are still there, thankfully. It's where I was born and I'll probably be returning there in the near future. Of course it's always been special and I'm thinking of returning to my roots there." 
Cool To Be Kind is out now. sunbirds.co.uk